Meet and engage with the companies you invest in.
Live, interactive presentations from UK listed companies direct to you, regardless of the number shares you own.
It's free, inclusive, and accessible.
Register Now
Are you a UK listed company?
Find out more about our platform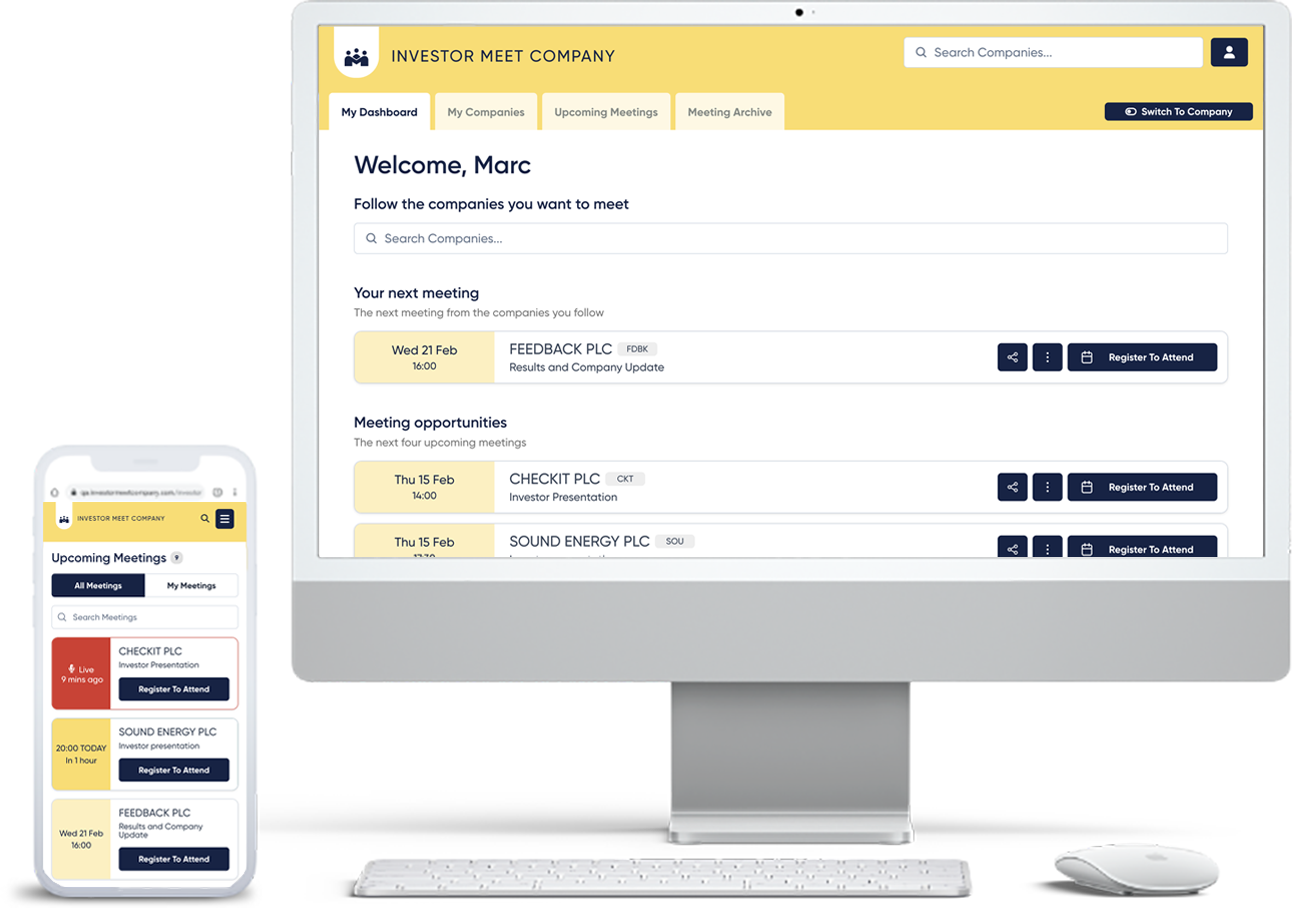 Make a more informed investment decision
Join now for free to access live, interactive presentations with management from UK listed companies that matter to you.
Add the companies you're interested in and be invited to all their future presentations.
Join company meetings and engage directly with management to ask questions and provide your feedback.
Invest with clarity and confidence
Investor meetings in one place
No need to travel
Access from any location
Fair and equal access
Ask your questions
Give your feedback
OnDemand 24/7
Informed Investment Decisions
Some of the companies engaging investors on our platform